6 Warning Signs He Is Looking For A Rescuer And Not A FLR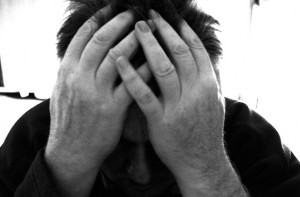 There are many, many men who desire to have a woman who is fit to lead them in a relationship, but there are also men masquerading as advocates for female led relationships when they really want a rescuer. Do not get caught in the trap of being a mother to a man when you should be his lady and captain of your family's ship. If he exhibits any of these signs, you should let him go.
1. He lists himself as a dependent
If using Online Dating, pay close attention to Career and Salary to see if these are completed or left blank for you to figure it out.
Most dating sites have places marked for salaries and careers and even if some do not fill them out, they can choose to "tell you later." However, when you are going to be solicited to be the breadwinner, then a low salary will be posted, and "dependent" status is given.
Again, if you desire to do this, then proceed with caution, since this is the beginning of the switch from FemDom to Caregiver/Rescuer. You will be experiencing emotional burn out in record time, and wonder how this all occurred. He will be a happy Submissive. Red Flag
2. He interviews you to see what you have to offer him
If your first telephone call sound like an interview for a job, but you are doing all of the information giving, he is not doing any sharing at all.
In the beginning, both parties should be able to "bring" topics to the table, and work relations, and goals should be shared. You should be comfortable speaking about your career, and also showing interest and hearing about his as well. If you begin to feel that you are being solicited to give more than you are receiving, then you are. Caution: Yellow light
3. He has nothing to offer
When you ask him about his work, and his reply is, "I am between jobs."
This reply might be given when you are having your first telephone call, so hopefully you choose a "telephone style meet" first vs. a face-to-face because it is easier to hear this reply and then talk a little more and end pursuing this relationship. Why?
A person with a healthy self-esteem would not be searching online to find someone if he has nothing to offer. He understands this concept and would not risk rejection. However, a person who is looking to be rescued by a desperate female would. So, he is on the prowl for someone to take care of him and hoping that when he says "I am between jobs" that you will not go any further, and just begin to date and pay for everything. Redflag: Danger
4. He says he can not afford to date you
When he tells you on the first Vanilla date, "I really like you, but cannot afford to be in a relationship with you because I have nothing to offer you." However, he is really trying to make you like him..
Very simple, agree with him, have a good date, and chalk this one up to "interview over the phone more, and save the face-to-face date for when you at least checked him out a little more.
However, if you get stuck with hearing this while you are on the date, then just eat less, and end things before he gets to continue enjoying several more glasses of wine and they bring the dessert menu. After all, you got nothing to gain, so get the check and call it a night. Caution: Yellow/Green (you got away cheap)
5. He wants you to feel sorry for him
When he begins to share with you all of his woes, and you actually can "count" them up later, and almost feel like you should be jumping off of a bridge. For example, filed bankruptcy, owe over $50,000. in medical debt, no medical coverage, driving a relative's junk car, and pending another surgical procedure, but cannot get one because he does not have medical coverage, and has no place to live if he loses his job.
Even easier, listen with empathy, and share very little now because he is trying to elicit "caregiver" energy. After he has dumped all of this out, give his a very soft landing, and run for the hills. There is absolutely nothing here at all, and you cannot begin to "fix" this person unless you completely give him your entire life. So, just run and don't look back!!!!!!! Emergency: Critical Mass
6. He flat out offers his services in exchange for room and board
Saving the best for last, *the Negotiator* will just come out and tell you, "You appear to need a Wife, so I will do the wife duties, if you let me stay with you and you take care of me and all of my expenses." Why? Because of many of the reasons presented above.
Of all of the offers, this one comes across as an innocent trade, however, you will have to consider what got him here, and what baggage is lurking and who is going to pay for this later. Again, you might avoid this by doing a thorough interview. And, have a set of standards to follow: not moving anyone into my home, or wait until we have been together for a year, etc.
Many dangers come as offers of giving you, so you must learn to lose the feeling that you are not worth a good partner. In a FLR, you are expecting to lead in the decisions that are made in your relationships. It does not mean, you are going to take care of someone and give them a free ride. So, be prepared to educate many suitors and become very comfortable with the word…(NEXT)!!!!!
Lady Alpha Myan
If you appreciate this article please offer a donation to show your support.