What Can You Learn From AboutFLR.Com?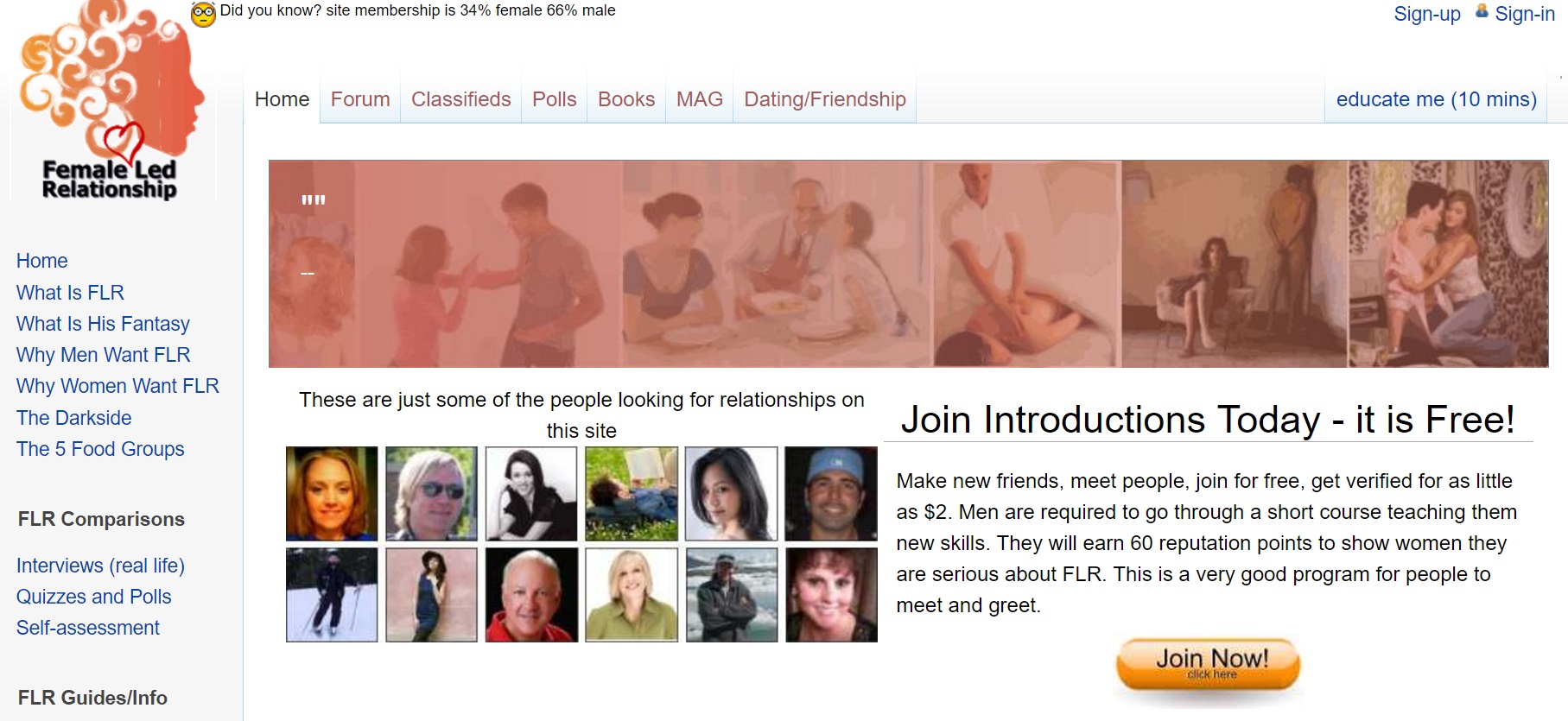 There is a long-standing website about Female Led Relationships called AboutFLR.Com. Before I created Conquer Him and LovingFLR.Com, AboutFLR was the only community website dedicated to Female Led Relationships.
I learned about this site a little more than a year after I created Conquer Him. One of the readers of Conquer Him recommended that I join it and after a brief hesitation because I did not want to be influenced in any way by what they did there, I signed up.
It seemed to be a community where they had ebooks, articles and a private way to search and message others interested in Female Led Relationships without focusing on kink.
Unfortunately, just two days after I created my profile my account was deleted. I reached out to administrators via email twice to ask why but I never received a response. I am not certain if I violated any terms of agreement. I mean, I didn't get a chance to use the site or download anything. I had received one message from a man who found my profile and asked about Conquer Him because I mentioned that I was the creator of Conquer Him on my profile. Other than that, I never got to be a part of anything.
Instead of wondering what happened and why I could not be a part of what they were building, I let it go.
This topic came to mind because a man recently wrote to me after confusing my site LovingFLR.Com with AboutFLR. He asked about his "reputation points" and praised AboutFLR so much that I felt a twang of sadness that I was never allowed to be a part of it. Since I was not permitted to join AboutFLR, can anyone share how the site works and how you benefit from being a part of it? Do I present information on FLRs differently than they do? What am I missing out on? What has your experience been like there?
Te-Erika
JOIN LOVINGFLR.Com For Loving Female Led Relationships Without Kink
If you appreciate this article please offer a donation to show your support.