Dear Queenie: My Dominant Wife Hates That I Am Submissive
Dear Queenie,
My wife has been demanding and dominant for 17 years. This has caused much friction for us. Recently I touched on this concept of FLR and thought this was perfect. Deep down I felt it was good and she always got her way anyway.
I immediately did everything for her. I did the chores, cleaning, washed clothes and gave her massages. When I told her I would do it all and enjoyed serving her she called me a pervert and a turn off.
In life I am a total alpha. I also did not ask her anything related to sex, just for her to give me the orders and be served. She thinks it's perverted and sick.
When I did start this I enjoyed it and was turned on. If she does not participate it's not fun anymore. I want to leave.
Ben
♦♦♦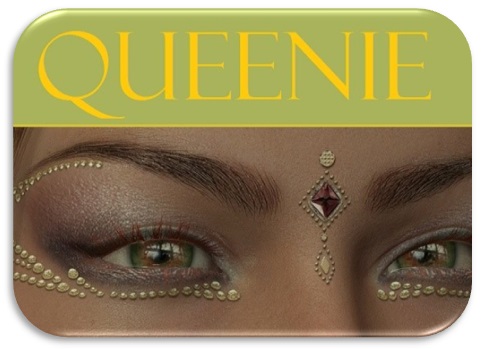 Dear Ben,
So you have been married to a woman for 17 years and for the majority of the time she has been demanding and overbearing, ordering you around and making sure that her needs were met. At the beginning you did not like the way she interacted with you but you put up with it.
When you found out about the concept of Female Led Relationships, you decided that this was a great fit for you because this is what she has been doing the entire time but when you expressed it to her she degraded you and stopped allowing you to serve her.
This reminds me of a woman I met who was a professional domme. I was interviewing her over the phone to learn more about being a pro and I asked her what the basic principles are for female domination. She taught me:
1) Give them tasks to do but NEVER let them know they did it correctly.
2) Always find something to criticize.
3) Never give them all of what they want.
4) Keep them frustrated and wanting more.
While these tactics are not in alignment with the type of Female Led Relationship that I encourage on Conquer Him, this seems to be the mentality that your wife has. She was content to force you to do things her when when she thought you did not like it, but as soon as you showed that you enjoyed it, she had to stop your enjoyment. She may be a sadist which means she enjoys inflicting pain and suffering on others.
This type of controlling female domination is a kink. Judging from the fact that you have been with her for 17 years, it seems that deep down you enjoy being denied pleasure, being criticized and controlled as well.
You are in a Female Led Relationship but this one is centered around femdom. If she does not feel as though she is forcing you to do things, she does not feel satisfied. When you admitted that you liked it, it took away her pleasure. She will probably not do anything that she feels you will enjoy.
You are not going to leave her, so I don't even know why you even mentioned that. As long as you are frustrated with her, she will be happy. As long as you yearn for something she has control over and can deny you, she will be happy.
If you want to serve her again you will have to reverse it by doing more of what you want for yourself, ignoring her and taking liberties that she never allowed before. You essentially have to create some drama so that she feels she has to correct you. Stay out all night. Buy yourself a meal and don't buy her anything. Be selfish. She will start yelling at you again and forcing you to do right. You have to get to the point where she feels she has to force you to comply again.
This is one of the reasons why I hate femdom. There are too many mind games involved and frustration/torment seems to be the glue that keeps the relationship together. You are not working as a team, you are working against each other. But then again, some people enjoy the drama and that is okay as long as you accept that what you are creating is a drama filled relationship. You are not a victim. As long as you choose to stay in the relationship, you are giving your consent.
If that is what you want, keep going. There is hope that you can serve again. Just be sure to never admit to her that you actually like it because you now know that she does not want you to be happy.
Queenie
If you appreciate this article please offer a donation to show your support.