Dear Queenie: My Wife Won't Appreciate My Submission
Dear Queenie,
My name is Kevin, and I have recently realized both that: I have submissive tendencies; and I am in what you may call a female led relationship. I have been with my wife for seven years and our relationship has always been great. However recently I have come to realize more and more that we are in fact in an FLR. Since I have become to both realize this and am now currently coming to terms that I am in her service and I enjoy making her happy.
I have an injury and therefore am out of work. My wife works part time. I just took over the finances because she is bad with money. However when I became in charge of the money, I didn't want to change other aspects of our relationship. And she seems to need some sense of control. So what I did is make a compromise during this time period. I told her that if I was to take over our finances and give out her an allowance every week, that she could control everything else.
I became in charge of doing the majority of the house chores and cooking. I also told her that she can set standards for what she wants from me just as I have from her. She has always had a dominant personality over me. From the beginning of our relationship I made sacrifices for myself in order for her to be more comfortable. An example is when she got kicked out of her parents house. She came to me, we weren't together yet, but I gave her my bed and got her something to eat, ran her a bath and got all her toiletries together so she can freshen up. I think it all stemmed from there. And I am totally fine with it for the most part.
However there is some things about this relationship that I seem to be fighting unintentionally. When she orders me around the house, I do as I am told. But eventually she starts to abuse this and makes me her butler or slave. This hurts me because I do so much for her and sometimes I feel that she does not appreciate me.
I want to tell her a little secret about men and I just haven't yet… however I might today (the secret being to get what you want out of men, or me for that matter is to keep me sexually aroused when she is delegating, I will pretty much do anything while in a state of sexual arousal without release until she gets what she wants. and I will do it happily in that state LoL).
Sometimes however because she doesn't practice control this way I get rebellious and sometimes curt or even rude to the point of starting a fight. I don't want to act this way but it just comes out. It made me question my submissiveness regularly… questions like: am I really submissive or not? That sort of question, because I pull back after being pushed too far. I would love some advice on how I could be a better husband to her in a female led relationship. It isn't a formal understanding but we are in fact in a FLR whether she knows it or not. Another thing is when she disrespects me. Sometimes when she gets frustrated she calls me an idiot or an asshole etc. It really bothers me and sometimes causes me to fight. One time she called me the "wife" and then laughed. That really bothered me as I am quite masculine and I have no submissive tendencies to anyone but her. These things are what causes me to pull back. I just would like a little more respect. Submissiveness is a gift. A gift exclusive to her as I am quite the opposite to anyone else.
Thanks for listening and I would love some feedback to what you think or if you have advice on how we could move forward. Thank you.
Kevin
♦♦♦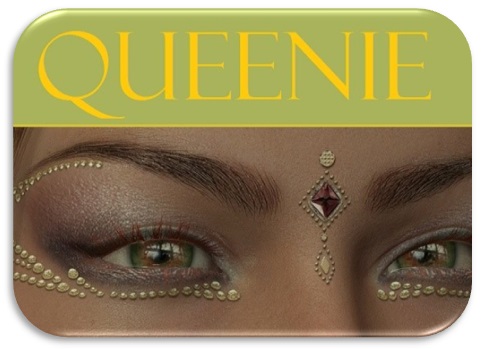 Hi Kevin,
There is a lot going on here. Let me see if I can break this down for you.
Number one. You are NOT in a Female Led Relationship. You are leading this relationship.
Number two. The woman you chose to lead you does not respect you.
You said that you moved her in after she was kicked out by her parents. RED FLAG.
Any woman who can not take care of herself should never be considered wife material. A dominant or powerful woman does not need you to take care of her because she is in control of her own life and has set a path to ensuring that she has what she wants, with or without a man. Any woman who needs a man to take care of her is using you to sustain herself.
The fact that she was kicked out by her parents demonstrates that she is not willing to be be appreciative of someone caring for her, which is why she is treating you this way. RED FLAG.
She is causing you pain by mistreating you and making fun of you even though you are serving her which means she is a sadist and you are not a masochist. Not a good match. RED FLAG.
You are leading this relationship. Do you want to know why?
You stated that you are in control of the finances because you had to take control. You had to take control because she is not capable of managing herself, not because she believes that you are better than she is at managing finances. RED FLAG.
You stated that you are serving her and allowing her to make demands of you, but she is not reciprocating by giving you the sexual motivation that you need to be truly compliant and happy and it is causing you to resent her. RED FLAG.
A truly honorable submissive in a Female Led Relationship serves his Goddess because serving makes him happy, he does not become agitated when he does not receive what he wants in return. You are really looking for a service dominant who will dominate you sexually. But what most men do not get is, if a woman does not enjoy sexual domination, she won't do it just for you. She has to like it from her core. She has to believe there is a benefit to being sexually dominant. It has to turn her on.
You are serving her and meeting her demands because it is your kink to do so, not because she has requested this of you. If she had requested it then it would be a Female Led Relationship.
You are topping from the bottom and you want me to tell you how to fix it to where she gives you more of what you want even though she has already given you the gift of allowing you to serve her and she already allowed you to take over the finances and she is paying all of the bills. And you want more control?
Well, I can't help you. I do not help men who want to control a woman's actions. If she wants to do something to you or for you, then she needs to want it for herself.
Queenie
If you appreciate this article please offer a donation to show your support.