You're Invited To Join Our Community for Female Led Relationships
So here we are just 5 days after I opened the Conquer Him Community social site and I have been sleeping in 2 hour intervals between long stretches of organizing, researching and planning.
The volunteers who came on board to test the community's functions are AWESOME! They went in and tried out everything, challenging me, keeping me on my toes. When one member messaged me saying that he couldn't upload a photo and wanted to send it to me so I could do it for him my eyes grew wide as I realized- I AM TECH SUPPORT!
But I persevered and worked diligently to get things in order. There were so many issues that I did not foresee, so many plugins that did not do what they promised and I even crashed the site trying to add code to the php functions and lost two days of work. I had to suck it up and do it all over again. If you tried to sign up and received an error, it's fixed now, please try again. I'm problem solving every single day and things are running so much more smoothly now.
The volunteers were so patient and helpful, truly allowing me to build something awesome. And now we're in business. The user instructions are written, the forums are set up and active, the profiles look the way I want them to and the members are already moving up to higher level membership due to their participation in the community.
The features are GREAT! Members can follow each other's status updates to be shown in the ACTIVITY timeline.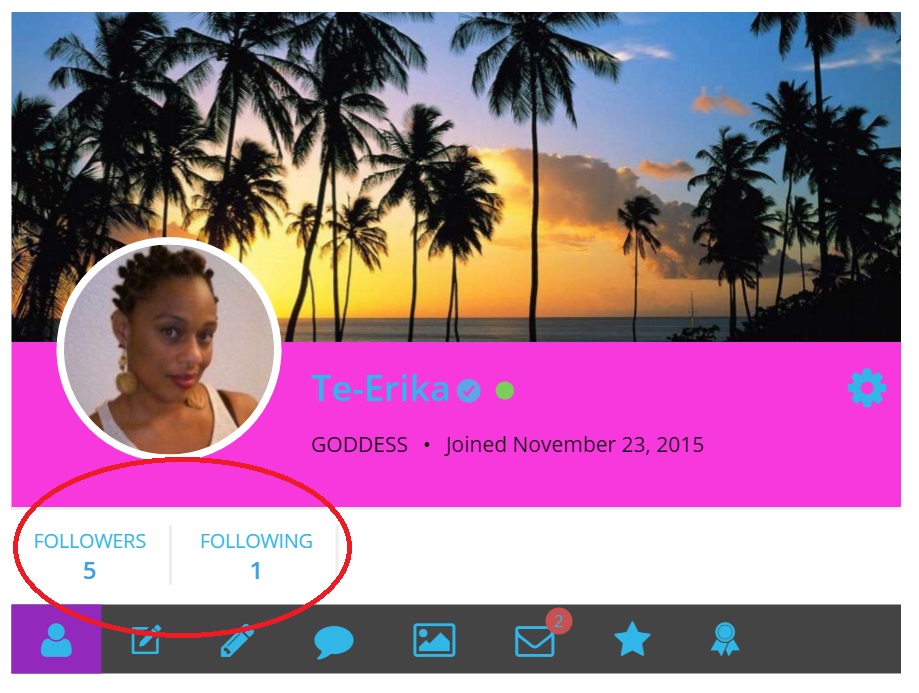 Search for other members (or love matches) by category.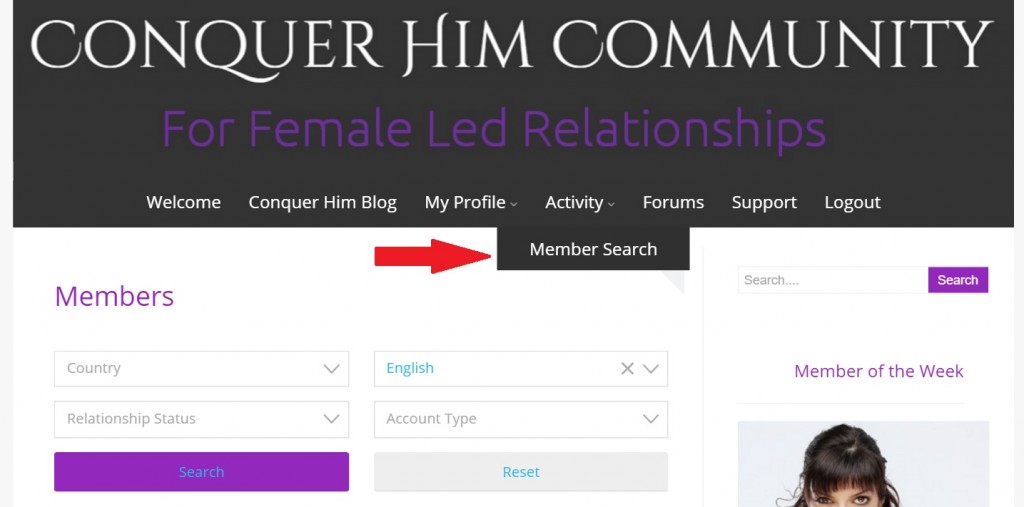 And even write their own blog posts on our COMMUNITY BLOG that is only visible to registered members.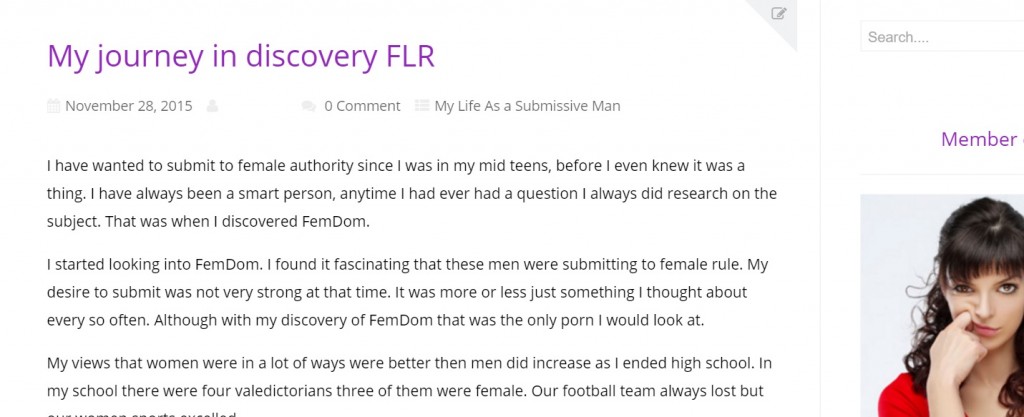 The fact that we all use our real photos on our profiles makes things seem more real. There is no hiding behind a stolen image from google, we are real people sharing real stories and learning from each other.
Just today a member asked a great question in the forums. He wanted to know how women felt about their partners being submissive in front of their friends and family and if they were embarrassed by it.
These men are attractive, super intelligent, professional and into serving women out of love and respect for womankind. They're located all around the world and they're looking for something special and I believe they are in the right place to find it.
Oh yeah, just in case someone out there was wondering if the FLR Training Programs are real since the photos I share along with the reviews are stock images, all you have to do is join the Community and you will get to meet some of the graduates of the training program who now serve as mentors to offer support for those who want to meet real people in REAL FLRs.
Oh yes, there was a hiccup. I had to ban one member already. He was very active in the community but I believe he got a little too comfortable. Late one evening I woke up from my nap to a message from him detailing a fantasy about me dominating him sexually in exchange for promoting the Community.
As you can guess, I was livid. This married ass man, hiding his activities from his wife, actually expected me to play with him in a way that his own wife wouldn't. Do I look like a substitute to you?
I quickly outlined a list of behaviors that would cause users to get banned and placed it on the user instructions guide. In an instant, he was gone.
If he was willing to do that ME and I run the Community then imagine how awful he would be to other women. I am not allowing that to happen.
This Community will be filled with women who are new to FLRs and men who are curious about giving love a chance in a way that pleases their hearts, instead of society.
I aim to make this a safe place where women will NEVER be harassed by men who only want their kinks met. I also plan to ensure that there will be no women who come into this looking for a doormat or someone to take advantage of. All members have the option to offer REVIEWS of other members publicly so that everyone can read about what type of person they are. This will keep everyone accountable for their behavior.
This Community is designed to support people who want to establish LOVING Female Led Relationships with their partners and hope to meet others who are living out the same lifestyle.
The women I am targeting will enter into this Community unsure about FLRs and I want them to have the best experience possible interacting with men who will be respectful and show their intelligence instead of their long list of fetishes.
Well…
Conquer Him created this community for YOU!
Remember, women are always welcome to join the Community at no cost. For a limited time, men will pay a nominal one-time fee of $47 but that price will soon go up as the community grows beyond what I can handle alone.
JOIN THE CONQUER HIM COMMUNITY for Female Led Relationships and relax knowing that you are not alone in your desires and there is someone out there looking for someone just like you.
If you appreciate this article please offer a donation to show your support.