What Is This Submissive Man Really Seeking?
I recently had an interesting encounter that I think will help submissive men grow. I want you to read this abridged conversation and tell me what you think the intentions of this young man are.
I am at the park when I get an email alert on my phone. It is a message from a Conquer Him subscriber named T Penny saying that she loves the site and would like to learn more about the training class and what I offer. I smile and go back to my goal of relaxing under this perfect Los Angeles sky.
Minutes later I receive another email notification and I take a look and it is T Penny again. I smile again. This woman sure is excited to connect with me. Maybe she will want to join the next Female Led Relationship training class for women.
She shares once again that she loves my site, my Fetlife profile and would love to chat with me sometime since she is a Los Angeles based writer as well. This excites me because I do not have a single writer friend and no one to gush over website statistics and internet marketing and content creation. No one I know shares my passion so I figure it would be great to at least have a convo with her.
I roll over onto one side, my toes tickled by the lush grass and type back. Hey Penny! Why don't you give me a call I am not busy right now.
The call did not come until about 20 minutes later. By that time I noticed that I had already received a request from T Penny on Google Hangouts. I answered the phone call with a chuckle, ready to hear a bubbling female voice.
Instead of the soft tone I was expecting, a baritone voice invaded my ears.
"Hello," he said cautiously.
"Hello?"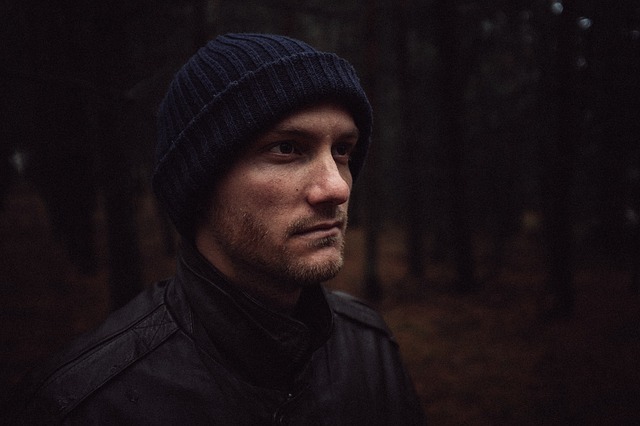 "I know you are probably thinking I am a woman but I am not. My name is T."
This threw me for a loop but I laughed anyway and asked him how I could answer any questions he might have about the site or the training.
He said he did not have many, but he lived in Los Angeles and asked if I had been on the scene here. I explained that I had indeed visited many dungeons, taken many courses, played at play parties, spoken with many dommes and submissives and explored myself within the realm of BDSM.
"Um, did you create the site because you are interested in a Female Led Relationship or is it just business for you?" he asked me.
"Well, I started it as strictly a business venture. I saw that so many people were interested in this topic that I had to figure out why and the only way to do this was to study it and research it and present it formally online, which turned into sharing the information I learned through training classes," I explained.
"So you are not really into being in a FLR?" he asked.
"Honestly, I do not socialize much myself and I used to think submissive men were annoying and weak because they needed so much training and correction but now that I am working closely with them, I see that they just, need to be TOLD how to please you and support you," I said. "I used to be so impatient with them thinking they should KNOW what to do already. But now I have learned they need to be told. I look at submissive men differently now so I don't know what may happen."
"Are you seeking an FLR?" I asked him.
"Yes, definitely!" he replied with confidence.
"Why is this important to you?" I asked.
"It just seems that whenever I have a relationship where the woman is in control, things just go better," he said. ""And being with a dominant woman in the bedroom is just great."
I went on to ask him questions that are important to me, questions that would allow me to understand the motivations behind his desire. He seemed pretty straight forward, very assertive and confident.
Later in the conversation I realized that this call was not about the site at all when he said, "I saw you on Fetlife and figured that you were a beautiful domme in Los Angeles and I might give it a shot."
Oh. He is trying to date me. How cute.
"I am a dominant personality but I am not a domme," I shared with him. "Women who wear that title seem to be way into controlling and punishing and I am not delighted by having someone obey my rules. I would rather they please me because they want to, not out of obedience."
We then went on to talk about my training class and I shared some of my goals and even invited him to be a speaker and share how intensely he is seeking a Female Led Relationship. He said he would think about it and changed the subject.
"Do you ever teach them about pegging?" he asked me.
At that point my mind went blank.
"Remind me what that is," I asked him.
He laughed, "Using a strap-on."
Ohh. I laughed as a memory floated by of this man I met who explained to me that the first time his wife used a strap-on on him, it changed his life forever and he began to crave that feeling every day.
"I don't think this is about being homosexual," I shared with him. "I honestly believe that if any man in this world were to give a strap-on a chance, he would enjoy it more than he could ever imagine."
"I agree," He said to me. "It's great. Do you think you would want to try it?"
"I don't know," I replied. "First I need to meet someone who approaches me with something to offer instead of asking me to satisfy his kinks."
"I think you should," he said. "You would love it."
"I might," I replied. "But that is a long way off for me. I am teaching right now and I need to focus on the students."
"But I think you would really like it," he persisted.
I paused and looked at the phone.
"Would you agree that an FLR is about serving and supporting the woman in her goals?" I asked him.
"Why yes, it is."
"Would you also agree that by continuing to mention what you like instead of asking a woman what she needs to help her achieve her goals is a sign that the man is trying to lead the relationship?" I asked. "Does that seem like an FLR to you?"
"No. It doesn't."
See. This is what I am talking about when I share with you all that kink based approaches to Female Led Relationships do not work. What he needs is a FemDom Mistress who delights in dominating men. He is not trying to be LED, he wants to lead his way to his dream of being plugged.
There are so many ways that a submissive male writer with experience in BDSM and kink could assist me in growing my businesses and offering even more insight into the Female Led Relationship dynamic that could ultimately help more men become better submissives, but he never asked once how he could help my goals. His objective was to satisfy his craving for back door action.
If you are a submissive man and you crave pegging, that is perfectly fine but do yourself a favor and never approach a woman immediately making requests without first seeing if there is any way you can help her achieve her goals. That is selfish and stupid of you. You will only attract a submissive woman who is so desperate for your approval and acceptance that she will give in to your desires and end up hating herself for it in the end because it is not what she wants.
A true Female Led Relationship is based on the man's desire to partner with a woman to support her in her goals. His pleasure comes from seeing her progress and watching her smile, even if it has nothing to do with his own pleasure. If a quick sonic boom is what you need, go pay a FemDom Mistress for her time.
A Female Led Relationship is sacred because it is about love and progress. Do not desecrate it with your selfish, manipulative, kinky cravings.
A woman who is a good match for an FLR will honor the kinks of her submissive male out of appreciation for how well he takes care of her. In essence, you will never have to worry about your kinks being satisfied if you first learn to satisfy the Goddess you want to serve.
If you appreciate this article please offer a donation to show your support.