Why Do Women Attract Dominant Men?
If you are seeking a Female Led Relationship because you are tired of attracting dominant men who put their needs first and do not consider you at all, you are not the only woman who feels this way. In fact, many women yearn for FLRs because they are the most healing relationships you may ever experience after a lifetime of devotion to someone only devoted to themselves.
You are a Goddess and you know it and you want to be treated like one. The only problem is, you continually attract dominant men and you do not know why. Why can't you meet a nice submissive man who wants to adore you and worship you?
A woman I met had this problem. She has been single for a very long time. She dates often but still can not attract her Prince. She was clueless as to why she kept being approached by dominant men who wanted to mold her and subdue her. After getting to know her a bit I understood exactly why she kept going through this cycle of meeting dominant men and continually being disappointed.
She is indecisive.
When you are an indecisive person, you attract dominant people who like making decisions for others. When you can not immediately trust yourself to make a decision, you attract people who will make decisions for you, according to their own agendas.
Goddesses make decisions with confidence because they know what they want. They are not afraid to fail and they rarely view repercussions as mistakes because they know they can recover from anything that happens. An indecisive woman yearns for a man to help her and dominant men can spot one from a mile away.
She makes lots of excuses.
A submissive man wants a true leader, a Goddess who honors her commitments and does not blame others for her misgivings.
Dominant men are attracted to women who make excuses because they are willing to groom them and change them, holding them accountable for their actions. They are actually a perfect match.
She is too focused on finding love.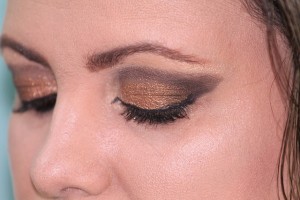 When a single woman walks into a room and scans it to see who is there, who is available and who is checking her out, she reeks of desperation and dominant men know they only have to show her a little attention and she will be falling all over herself in order to win them over.
A woman has every right to desire a submissive man because meeting the right one will change her entire life BUT being too focused on finding love is never a way to meet a good match.
Placing a personal ad on every dating site, only trying to meet men for the sake of a long term commitment instead of trying to make a friend and making yourself and everyone around you miserable because you feel lonely makes you appear desperate. Desperate women are prime targets for dominant men because they then become malleable an easy to access.
A woman should date as many men as she can at the same time, weeding them out by the way they treat her.
Never focus on only one man when you are dating because it gives him too much power over your focus and you then become disappointed if you realize he is not what you want. Keep multiple men in your rotation until one stands out among the rest. If you do not have multiple men in your life, continue to keep your options open.
When you are focused on one man you will be too busy trying to create a relationship, which will come off as being needy. Instead of trying your best to be prettier and more attractive to the men you meet, work on becoming AMAZING and an AMAZING man will find you.
How do you do that? Simple. Make all of your dreams come true.
During this process of becoming the best Goddess you can be, others who are equally as driven will become admirers of how you are creating your amazing life and want to join you in that process.
Leave the door open for love, not by trying to create the most phenomenal personal ad, but by being your most phenomenal self.
Practice your skills as a dominant on men you meet, even if they are not your type. During the Female Led Relationship Training course you will be taught how to recognize a submissive man. Go out and try out the tips and tests and then have fun playing with many different people. Even if the guy you are playing with does not match with your desires, you can make him a friend or business connection and he may have a cute cousin to introduce you to!
Become an amazing woman FIRST and then let love find you.
Learn how to let love find you by joining our Female Led Relationship Training program TODAY!
If you appreciate this article please offer a donation to show your support.