Conquer Him Community Survey Results 2015
Between October 2014 and October 2015 a community survey was posted on ConquerHim.Com to help identify the readers who frequent Conquer Him.  The survey was posted publicly and the submissions were anonymous. 470 people completed the survey.
Here are the survey's results. Find a detailed graph visit this link COMMUNITY SURVEY RESULTS.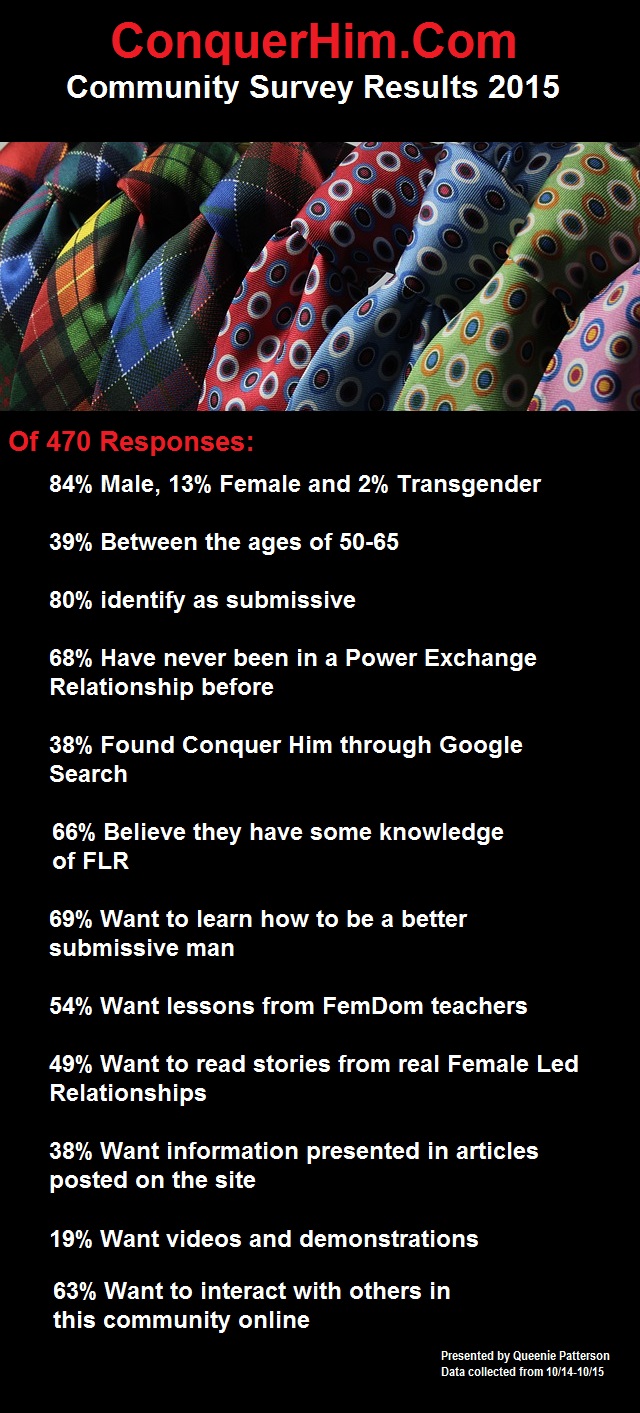 If you appreciate this article please offer a donation to show your support.