Introducing FLR Workshops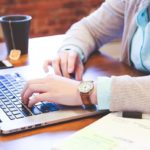 A reader recently reached out to me to express a desire for a brief introduction to FLR as opposed to the devoted commitment of our FLR Coaching Programs. To meet the needs of our community who are pressed for time and only need specific information I have created FLR Workshops which are simply a topic-based LIVE Workshop to offer specific guidance.
The cost of the one hour private group workshop is significantly lower and you can have your questions answered LIVE during our web conference call if time permits.
On July 20th at 9 pm Eastern we will offer a FLR Workshop for women that addresses How To Prepare For a FLR.
On July 21st at 9 pm Eastern we will offer a FLR Workshop for men that teaches How To Introduce Your Wife To a FLR.
These Mini Coaching Sessions will be held 4 times per year and participants will receive a discount code for our FLR Coaching Programs.
Invest in your relationship!
Click Here to learn more and register today as spaces are limited!
If you appreciate this article please offer a donation to show your support.