REVIEW: Couples FLR Coaching Program
When it comes to coaching FLR, I have learned that there is no better way to do it than to coach both people at the same time. Although I offer couples private coaching where I meet with each couple for 4 sessions and help to structure their FLR, I was delighted to be able to do individual coaching with both members of a lovely married couple, Nelli and Danny who are currently living in Denmark.
This couple was eager to set up their FLR and as I met with them individually (she signed up for the women's month long FLR Leadership program and he signed up for the men's 5 day intensive FLR program) I could feel the shift in their mentality as they both gained clarity on how they wanted their FLR to be designed. Meeting with both members of a couple individually allowed us certain freedoms that coaching a couple together does not allow.
After we were done I asked them to share honest reviews about their time in my course. These are their unedited reviews of Conquer Him's private FLR Coaching Programs.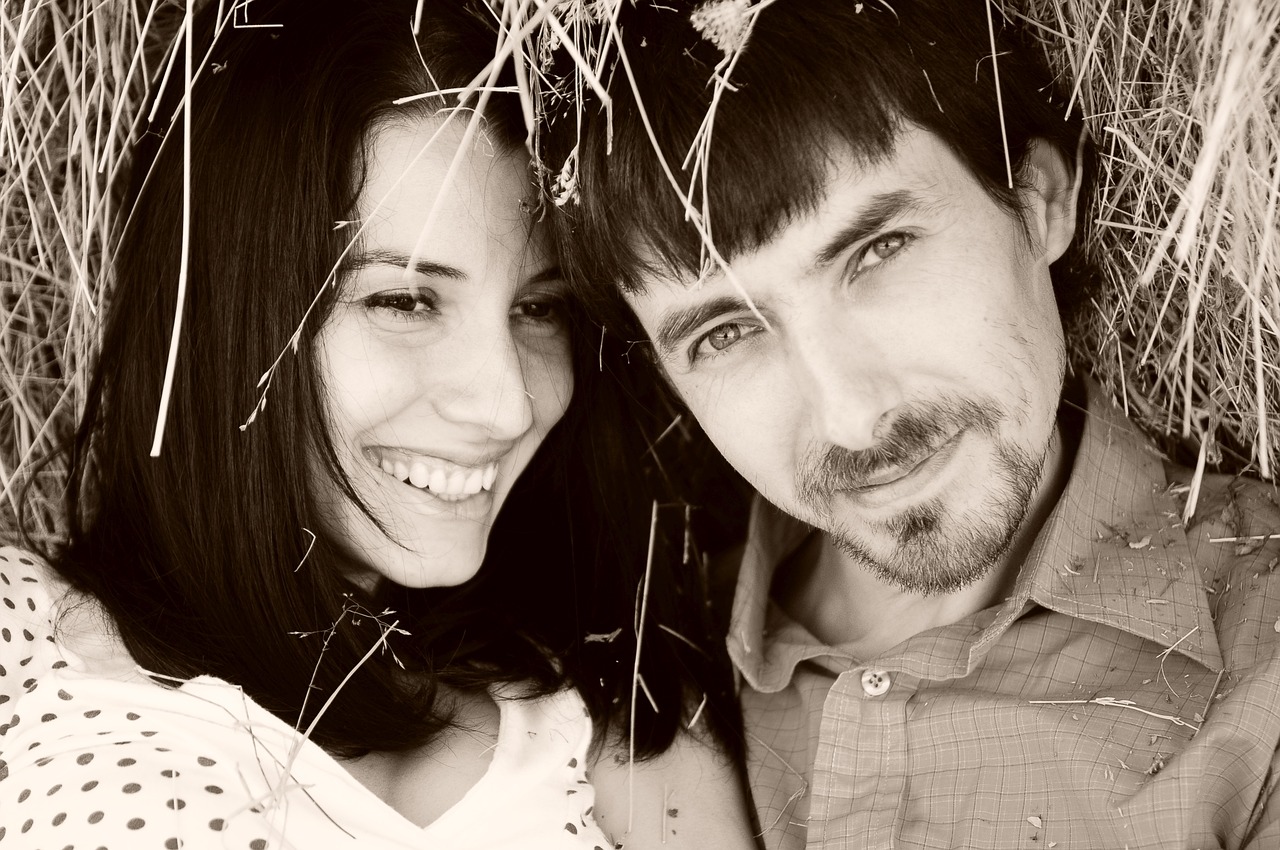 Nelli
I would say this course was revolutionary for us as a couple. My husband and I took separate courses with Te-Erika. It was him who suggested that I take this course for women, but then it was me who asked him to take the course for men.
For me as a woman it was so wonderfully to get my self-belief back, to acknowledge that I was a Goddess and I should be proud of that. Te-Erika clarified all the questions I had about the FLR. I've got so much wisdom from Te-Erika. I think me and my husband were so much ready for this training and wanted so much to learn that we began using everything we were learning at once. It was amazing to see how our relationship was changing from day to day. Sometimes I was feeling dizzy because of how happy I was.
Something that I did not expect at all from this course – our relation became so much romantic again. Another thing I would mention is that I always felt safe with Te-Erika. She always had an answer. She was very supporting. I changed completely – I began using all the nice and feminine clothes again, making my hair and having make-up on, put my high heels on again. It gave me so much power from within, I was proud of that. I cannot describe how happy my husband was for all these changes. He wanted to worship me even more.
My outlook on FLR has also changed. We have studied a lot of materials about FLR before. But nothing resonated so much with me as Te-Erika's perspective – Conquer Him with LOVE. I thought in order to be in FLR I needed to be a violent woman who should use force and punishment to make her submissive man do what she wanted. Or even that it is the submissive man who decides how she should be as a dominant. Now I know nothing of that is true. And it just gives so much sense to me. My husband is a strong man capable of taking decisions, but he is giving that right to me and worships me because he loves me. For me it is the essence of a successful FLR.
I think my biggest challenge during the course was to identify my own needs and wishes. I just did not think that way before that my own needs can come first and that someone can be so eager to fulfill them. It was not easy to work on the FLR Contract but I am thankful to Te-Erika she was so persistent. It feels like I have designed the life of my dreams. And the most important is that now I believe that this how it is going to be.
To my mind it is very beneficial for a man to take this course. I think many men have a wrong perception of what an FLR is and that impact their happiness. Men can be afraid to admit even to themselves that they want an FLR with their women. Because they think that if they give the right to their women to decide than they are weak. In the reality, only a strong man can give the power to the woman. One can go for ages and be afraid or ashamed of something could make him really happy. Don't do that! Don't lose the precious time, Join the course and get the guidance!
Te-Erika is a fantastic trainer, coach and person. I am so thankful I was guided by her. She has so much knowledge in the field, wisdom, wonderful sense of humor, the ability to support. The course itself is very much presented – it has a lot of information, assignments which really make one think deeply, challenges. I participated in a number of different programs on various topics, but this one was the best!
I really really recommend this course to any woman, no matter if they want an FLR or not. It gives so much power, self-respect, it clarifies so many doubts. I am happy I can teach my own daughter one day all the things I learned on this course. I am happy she can see how a woman can be respected and treated.
Thank you Te-Erika from the bottom of my heart!
Danny
I just completed the FLR training course for men. I choose the 1 hour a day for 5 days program schedule, and those 5 days – were a journey that transformed our relationship in an amazing way.
I now have clarity and wisdom on how to proceed, understanding changes in behavior and what is expected from me, willingness to accept my role and what truly brings me joy in my life and surrender to this wonderful journey that is set to bring about all that I have dreamt for in a long time..
It changed my perspective on FLR, it was like opening pandoras box, and Te-Erika just brought me deeper and deeper into the understanding of a perspective of FLR that really resignated with me. It really is about her, and supporting her in designing the life she dreams off.
My biggest challenge was to surrender to truly showing my willingness to support and serve my wife, and letting go of the idea that it would be more safe for me if she just told me what to do, but that way, I did not empower her or affirm her at all in her role. I had to come out of my shell and show my self to her, show my support and devotion.
From the man, submissive perspective, this course teaches a very valuable lesson, that chances for having a real lasting success and fulfillment in a FLR relationship, depends highly upon the man doing his homework and understanding his role, and being willing to live and show it to her. You are a major part of making the FLR happen in a great way and you need to learn too.
Finally all this – the amazing journey – would not be possible, if it was not for Te-Erika. She has an amazing knowledge and passion around the subject. And the course is very well set up, with all kinds of great elements, some that will definitely surprise you and motivate you. She can be soft, she can be firm, she can even be tough but always with care and passion in mind, to help and support you in the best way possible. I highly recommend this course for any man or woman that wants to explore a FLR journey with endless possibilities, joy and clarity in a relationship or coming relationship.
Don't wait. Get started right away.
If you appreciate this article please offer a donation to show your support.